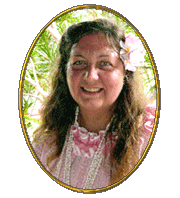 There is a special gift at your reach whenever you desire. With this gift you have the ability to lull a baby to sleep, to heal and rejuvenate body, mind and soul, to move mountains, to give birth to new ideas and to know God. What is this gift? It is your voice.
Your Voice is your premiere tool for multi-level health and true happiness!
Aloha everyone! Welcome and thank you for spending a few moments exploring the world of Vocal Alchemy, frequency and sound healing. On your tour of this site, it is my hope that you will be inspired to explore the many ways of working with your voice.
Discover the joy of serving the evolution of our planet with your Voice. Cultivate your ability to work with The Conscious Word as a channel for the Divine Creator. Make the deep commitment to do the personal growth work necessary to heal and clear old patterned ways of behaving, to step into our magnificence becoming the embodiment of love, compassion and forgiveness. As we sound from this place, we act as beacons broadcasting the higher vibration of unconditional love and serving in the overall uplifting of the consciousness for the Earth and all its inhabitants..


Learn about Harmonic HealingTM and Vocal EnergeticsTM leading edge sound healing techniques that catalyze profoundly transformational healing at every level.


Explore the possibility of sponsoring a Vocal EnergeticsTM workshop in your area. Be initiated into powerful toning meditation practices, awaken your pineal gland, harmonize and attune all aspects of yourself and activate the earth's energetic grid in your area.


Learn about my exciting work with Frequency KeepersTM of the ocean, the humpback whales.


Deepen your understanding and sound healing abilities by participating in the Sound Practitioners' Mentoring and Training Program. Develop the healing possibilities of your voice.


Attend a Vocal EnergeticsTM Sound Healing Intensive in Hawaii and work with the elements of creation to shift your vibration at its essential level.


Participate via Skype or telephone in the monthly Full Moon Sound Meditation from wherever you are on the planet! These powerful meditations offer a special opportunity for personal clearing, healing, harmonizing and jump starting your life in attunement with the energies of Present Moment. Plus as we gather from points around the Earth, we assist in lifting planetary consciousness gracefully into positive polarity. This first-of-its-kind monthly sound gathering has met via teleconference since 2010 and in person since January, 2000.
It is a joy to be in service to the world in this way. I eagerly anticipate meeting you and delight in sharing this wondrous journey together as we embody our magnificence and unite in sacred choir as channels for the birth a new creation.
Harmonically yours,
Judith Kahealani Lynne
NEWS

Currently I am introducing Vocal EnergeticsTM to the Parkinson's community and am very excited to witness the benefits PWPs are experiencing as an effect of my work. To learn more please visit http://www.PartneringWithParkinsons.com. 

"Judith Lynne's gatherings have had a powerful, layering impact on my life. Her voice and sound work transports me to calm, peaceful states where my symptoms abate. In her sessions I've experienced synergy of mind, body and soul, where currents run through areas of my body that were formerly dormant and in need of healing. Judith's work has stimulated a true spiritual awakening in me, lifting me many times over into a blissful state. Like a magnet, her gifts and offerings draw me back for more."

~ Cheryl, diagnosed with Parkinson's in Feb 2009
---
Hawaii Retreats and Trainings with Judith Lynne, 2014


2014 Sound Practitioners Training: Kona, Hawaii   February 9th - 15th, 2014
"The Alchemy of The Voice with Judith Kahealani Lynne"
Are you a wellness practitioner? Do you find yourself spontaneously making sounds while working on a client? Are you a singer or musician who loves to chant? Are you drawn to the crystal bowls? As we entered the New Millennium in 2001, many have been called to serve in raising the consciousness of the planet through frequency work with their most effective and invaluable instrument, The Voice.
Are you ready to take your work to a much deeper level? Are you committed to the process of Awakening? 
Attend the 2014 Sound Practitioner's Training and step through the gateway into the extraordinary world of The Voice. Unrivaled by any instrument, the wisdom and loving presence inherent in the human voice are gifts from Source to us and from us to the planet. Bring the full power and potential of the Voice to your work as a sound practitioner, deepening your understanding of the mystical interplay of the frequencies of all creation. In this training we will:
* Learn exercises to build your vocal instrument with increased range, texture, melody, and resonance.
* Learn to breathe in a way that fully supports your sound wave from beginning to end
* Increase the strength and harmonic resonance present in your sound.
* Play with the nature of the elements while you sound with your voice.
* Explore ways to apply the alchemic voice, for clearing, harmonizing and activating people and spaces. 
* Develop the skills necessary for leading groups and meditations.
* Discover your personal pathway for the incorporation of Vocal EnergeticsTM into your practice.
This training is for beginning and intermediate level sound healing practitioners. There are only 6 places available in this intensive. If you feel that one of them is yours, please apply as soon as possible. In your introduction, please include information about where you live and work, what is your work, experience with personal healing and spirituality, and why you are interested to study with me. For information regarding rates,location, schedule, etc. please call Judith Kahealani Lynne at 808-987-8099 OR 503-858-3004 between the hours of 9 am - 7 pm, PST.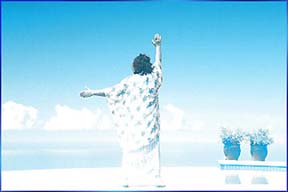 Please email Judith if you would
like to be on her mailing list


---
For further information or to schedule an appointment,
please call 808-987-8099, or email info@frequencykeepers.com

Harmonic Healing | Sound Frequency Therapy | Healer Voice Training | Sound Frequency Healer | Healer Voice Therapy | Harmonic Healing Training | Harmonic Healing Therapy | Sound Frequency Healing | Link Resources
Website SEO Company – Mainstreethost